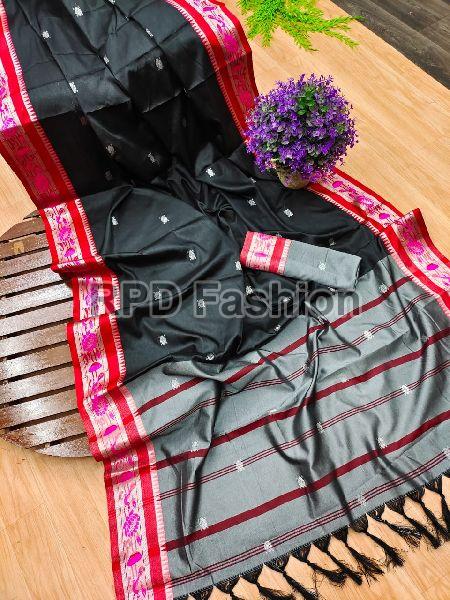 Sarees are considered to be the national dress for Indian women and hold a crucial part of the women's life. Sarees are adorned by most women on any occasion because of its elegance and sophistication. The Banarasi saree is one such type that is creating waves in the fashion market not only among the common population but also celebrities and brides from Bollywood. Every woman across India from all the religions love this traditional saree and it is popular as part of the bridal wear in weddings for its richness and royalty.
Banarasi sarees hold its history from the holy city Benares which is now named Varanasi in Uttar Pradesh. These sarees are made from fabric like organza, georgette, and silk. Banarasi Silk sarees are everyone's favourite among all and over the years it has been cherished by many women which have been passed from one generation to another with some undergoing modifications in intricate designs, patterns, and style. Originally these sarees were embellished for the royalty with threads made from real gold and silver but these are now replaced with good quality golden and silver colored threads to make it affordable for everyone. One can easily distinguish Banarasi silk saree by its rich embroidery, tight weave, metallic sheen, gold work, fine craftsmanship and detailed designs of Mughal-inspired motifs like jal or net and leaves. The finest materials are used to create the beautiful Banarasi silk sari, like soft woven silks from southern India.
Banarasi silk sarees also offer a wide range of options for a woman to wear on different types of occasions. From regular office wear to festive wear, Banarasi silk sarees can perfectly fit every requirement and occasion. Every bride across the country wants to have the Banarasi silk saree in her trousseau, simply for the fact that these sarees are considered auspicious especially on special occasions.
Style Your Banarasi Saree with Beautiful Jewellery and Designer Blouse
Opting for a conventional gold jewellery can accentuate your overall look in this saree on your special day. The zari work used in banarasi saree makes it stunning which can look more elegant when paired with a golden choker, and even a long necklace. Kundan and polki jewellery is an excellent way to accessorise this saree to elevate the whole look following the current trend.
The blouse of a Banarasi silk saree usually comes in contrast but you can opt for the same color designer blouse depending on the design and color of your saree. But don't forget to add creativity on the back design of your blouse as it can surely add a unique charm to your look.
This rare apparel is traditional as well as trendy which is the main reason for its popularity. There is a huge demand for Banarasi silk sarees in the market due to its craze among the women. In order to satisfy this demand, the Banarasi silk saree suppliers need to offer these sarees in a variety of captivating colors and designs to gratify the tastes of different customers. Most of the leading showrooms, studios and stores are looking for the best Banarasi Silk saree suppliers to get the genuine product at competitive rates.
Conclusion
The Banarasi silk saree is a must-have in the wardrobe of every Indian woman as this pristine, palatial silk saree adds much-needed charm and charisma, which otherwise would be missing from the Indian weddings. Women just love to flaunt this cult classic weave as Banarasi silk sarees are trending once again everywhere. So, just don't give a second thought before purchasing a Banarasi silk saree.